They say there have been eight worlds before ours. Eight times the people of this Earth, over vast millennia, built their civilizations, reaching heights we cannot even fully imagine now. They spoke to the stars, reshaped the creatures of the world, and mastered form and essence. They built cities and machines that have since crumbled to dust, leaving only their barest remnants.
This is the Ninth World. The people of the prior worlds are gone—scattered, disappeared, or transcended. But their works remain, in the places and devices that still contain some germ of their original function. The ignorant call these magic, but the wise know that these are our legacy. They are our future. They are the

Set a billion years in our future, Numenera is a tabletop roleplaying game about exploration and discovery. The people of the Ninth World suffer through a dark age, an era of isolation and struggle in the shadow of the ancient wonders crafted by civilizations millennia gone. But discovery awaits for those brave enough to seek out the works of the prior worlds. Those who can uncover and master the numenera can unlock the powers and abilities of the ancients, and perhaps bring new light to a struggling world.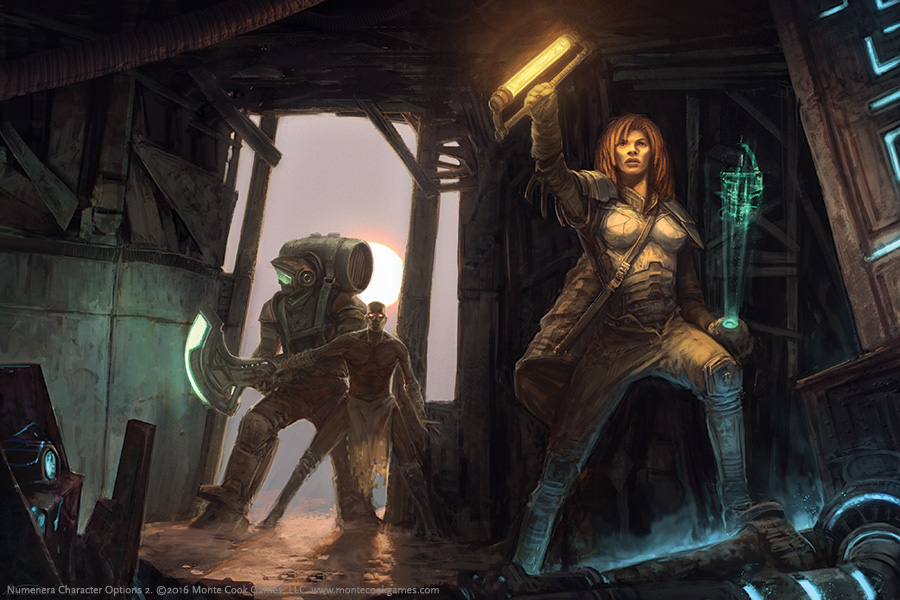 Want to Get Started Now?
A perfect introduction to the Ninth World, the Numenera Starter Set takes 3–6 players on their first journey into the science-fantasy world of Numenera. Gather your friends, open this box, and begin playing right away! The game is easy to learn and fun to play. Whether you're new to Numenera or new to roleplaying games, this box has everything you need to get started. And you can get it now!