Numenera 2: Discovery and Destiny is on Kickstarter now. Join us in creating a new pair of corebooks for Numenera. Backers are also building and growing the community of Ellomyr, and in so doing shaping the backer-exclusive sourcebook The Trilling Shard. It's a unique Kickstarter campaign unlike anything done before, and we're making great products and unlocking wonderful stretch goals along the way.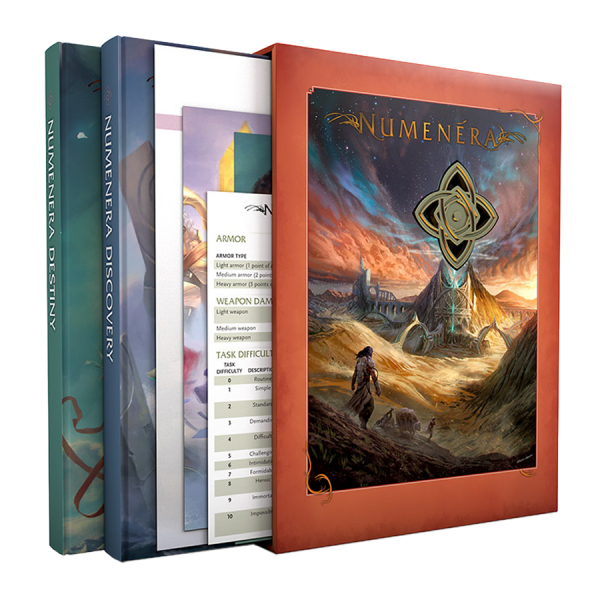 Numenera Discovery and Numenera Destiny come as a beautiful and useful slipcase set, with additional content and an included Order of Truth medallion. These books will replace the existing Numenera corebook in 2018, but the existing corebook and all existing supplements remain 100% compatible with the new titles created through this campaign.
The Numenera 2: Discovery and Destiny Kickstarter campaign ends soon. Be part of this historic campaign, get a great deal on the corebooks and more, and help build Ellomyr and The Trilling Shard. Check out Numenera 2: Discovery and Destiny now!